Become A Member of St. Peter United
We hope our church can be a place where you connect with others and find a home. Here at St. Peter United, we believe in the core values of inclusivity and redemption, grace and love, and above all - the transforming power of God's love. We believe that we are now in the age when spirituality and faith aren't about fear and control, but connection, empowerment, compassion, hope, and love. Our sermons showcase the inclusive power of God's love and calling.
Want to learn more about us?
Whether you are commuting to visit us physically or virtually, we invite you to join us after service for a quick orientation about who we are, what we believe, and how we live into our faith.
We're so excited you're interested in learning more about who we are and joining the family!
Complete Your 'YOU BELONG HERE' Form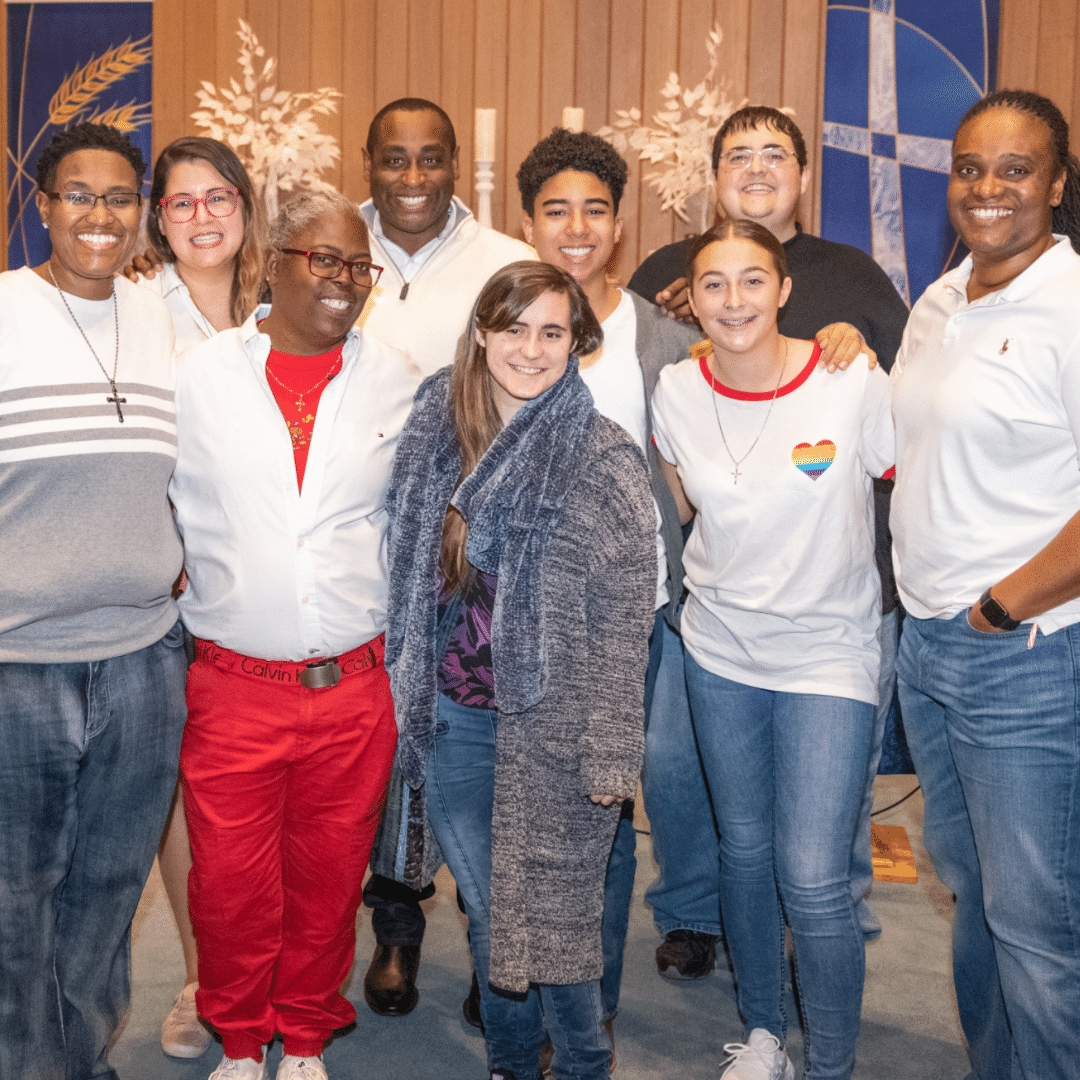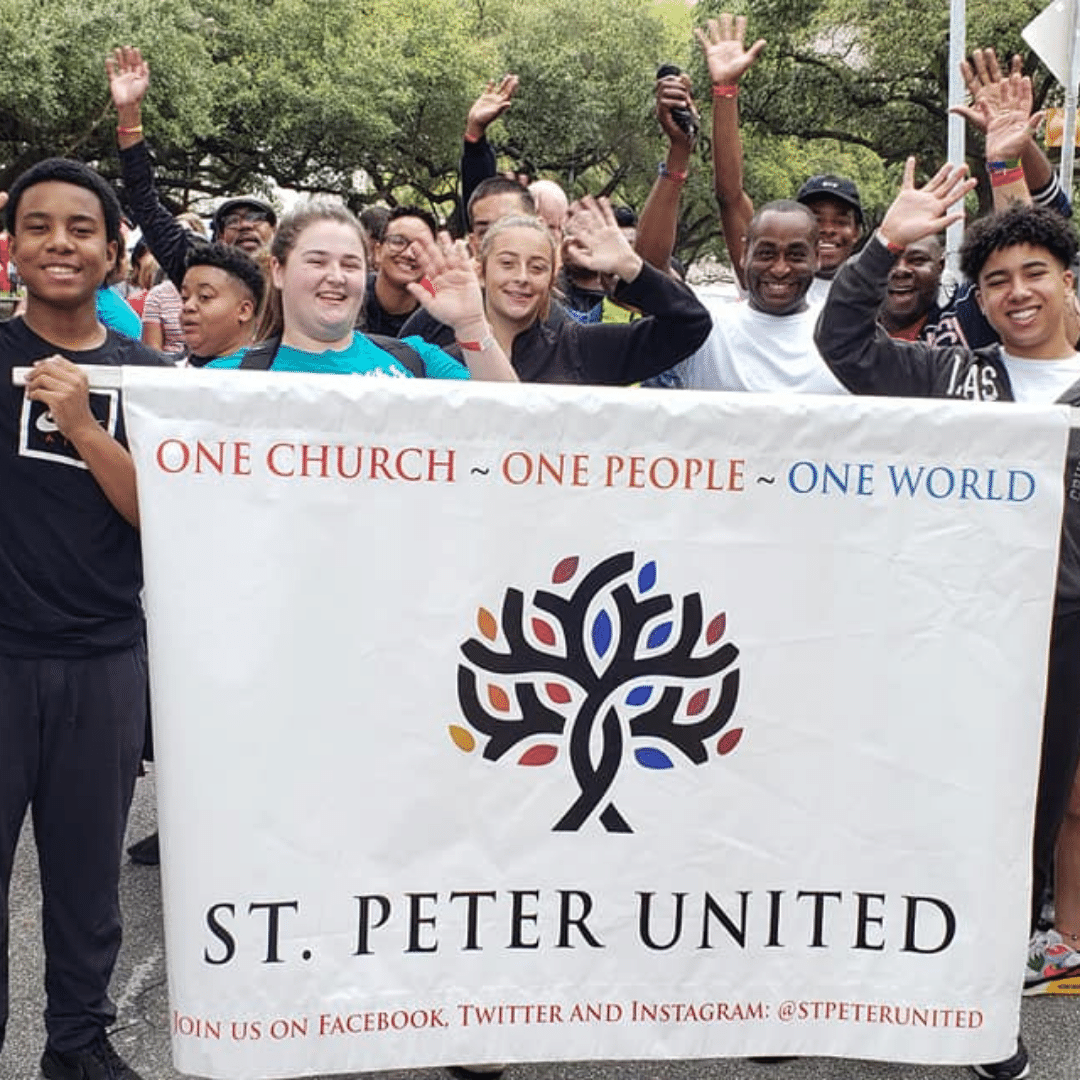 Welcome Letter from Pastor Leslie
St. Peter United is a dynamic and vibrant multi-ethnic church that seeks to help people grow ing God's love.
Core Scripture
Jesus answered, "You shall love the Lord your God with all your heart, and with all your soul, and with all your mind.' This is the greatest and first commandment. And a second is like it: 'You shall love your neighbor as yourself."

- Matthew 22:37-39
United in Spirit and inspired by God's grace, we welcome all, love all, and seek justice for all.
United in Christ's love, a just world for all.
United in Spirit and inspired by God's grace, we welcome all, love all, and seek justice for all! No matter who you are, where you are in the world, or on life's journey, you are welcome here!

We are a multi-generational, multi-racial, multi-cultural, open and affirming congregation of the United Church of Christ. Learn more about your new family through SPU Spots.
What You're Signing Up For
At St. Peter United Church of Christ we seek to live out our covenant with God by calling forth disciples who want to live out the Christian faith. We call this Covenant Keepers because we are asking individuals in our congregation to make and keep covenants with God in six areas. These areas correspond to the vows we make when we become members of the church, and they reflect our covenant with God, our covenant to make our world a better place, and our covenant to grow as Christians.

Covenant Keepers are Christians who take their spiritual lives seriously and make their covenant with God a central part of life. To do this means that each of us at St. Peter United Church has to stretch our spiritual boundaries in these six basic areas:

I. Prayer
Prayer is a way to change the world and ourselves. It is also the essential communication tool we need to stay in touch with God's will for our lives. Our first covenant with God is to set aside a regular prayer time. This could be a daily devotional time you spend by yourself, in intentional intercessory prayer, or as part of a Circle of Hope or other small group. Our church needs all of our prayers as we go forward. The world needs our prayers as we face the challenges ahead. Imagine what incredible transformations can occur when thousands of individuals spend a part of each day in prayer. Prayer is essential to a healthy and growing spiritual life. It is the source of much of our spiritual growth. A healthy church is a praying church.

II. Presence
Worship is a priority for growing Christians. In the same way that one cannot survive by only eating two weeks of every month, so too, our spiritual lives are impoverished when worship is not a regular priority for us. One's spiritual needs are no less important than one's physical needs. Worship is one of the primary ways we are fed spiritually as Christians. God touches us in worship in ways that happen nowhere else. Worship speaks not only to our conscious minds but also to our spirits, our emotions, and our subconscious which allows for transformation and healing. This covenant with God means a commitment to being in worship weekly.

III. Generosity
We know when we give generously our lives more closely reflect God's love for us. This covenant with God means we move from doing the minimum to learning the art of generosity. When we each do our part to support the church with our financial generosity, all kinds of wonderful ministry occurs. As our financial support so will our ministries. Our covenant of generosity means we will increase our level of generosity so that if possible we may reach the point we are tithing. For some of us, this may mean slowly increasing the percentage we give to the church until we have reached a generous level. We've only just begun to touch our community with the grace of God. Imagine what amazing ministries could happen if all of us were financially generous. Imagine how different life would be for those of us who learned the joy of generosity. This is an area of deep spiritual strength for the health of our church.

IV. Service
St. Peter United Church of Christ has many ways for people to use their gifts in ministry. According to the scripture, each one of us is called to be a minister. This is what our covenant to service is all about. We all have a divine call to use our gifts, skills, and talents for the ministry of God. Our covenant to service means we take our ministry for God as seriously as we take our secular vacation. The work we do in our community and world as a church is just that important. There's also another benefit to being in service to others. Many of us have found that when we take the focus off our own problems and help other people with theirs, suddenly our problems seem much less significant. One way to make our lives work better is to give of ourselves to others. If you have not already found a ministry you feel called to be a part of we will work with you to get involved.

V. Study
Bible study, meditation, interaction and reflection with other Christians are all excellent ways to help us fulfill our covenant of growth. Circles of Hope have been a place to do this many have found this to be an avenue to their personal spiritual growth. As we grow so will the educational opportunities, training, spiritual growth classes, and other support services which allow us to grow as Christians. Imagine how different our world would be if all of the St. Peter United Christians were committed to the reality of daily spiritual growth. Choices would become clearer. Prayer would be more powerful. Worship would touch us more deeply.

VI. Witness
As people of faith we know we are called to share what God has done and continues to do in our lives through witnessing to our faith. There are two components to one's witness. The first is witnessing God's love and God's grace at work within you. Scripture tells us to always be ready to speak to the joy that is within us. God is not asking you to force your beliefs onto others, but God does ask us to tell others of the joy that we have found in our relationship with God. The second component of witnessing is telling others about the St. Peter United Church of Christ. The reality of any community of faith being able to grow is the commitment of its members to invite others to worship and become involved in the life and ministry of their church. People don't magically know St. Peter United nor do they magically feel invited. We are called to invite others to join us on this journey of faith. Can you imagine the impact this congregation would have if each person invited one other person to be a part of the St. Peter United Church of Christ?

You are the Covenant Keeper
St. Peter United Church of Christ needs you to be a Covenant Keeper. If you are willing to grow toward these goals, then this is the church for you. God has already done such amazing wonders in our midst. Imagine what God could do with hundreds of committed Christians living out our vibrant faith every day of our lives!
Get to know us
At St. Peter United we truly see each other as family. We are a beautifully diverse congregation with an array of professions, talents, and gifts. Our diversity is what makes us stronger together and it's what contributes to our resilience. We enjoy each other's company so we like to get together for fun and for community service. We host community events like bingo, family movie nights, youth check-ins, bowling, escape rooms, etc.